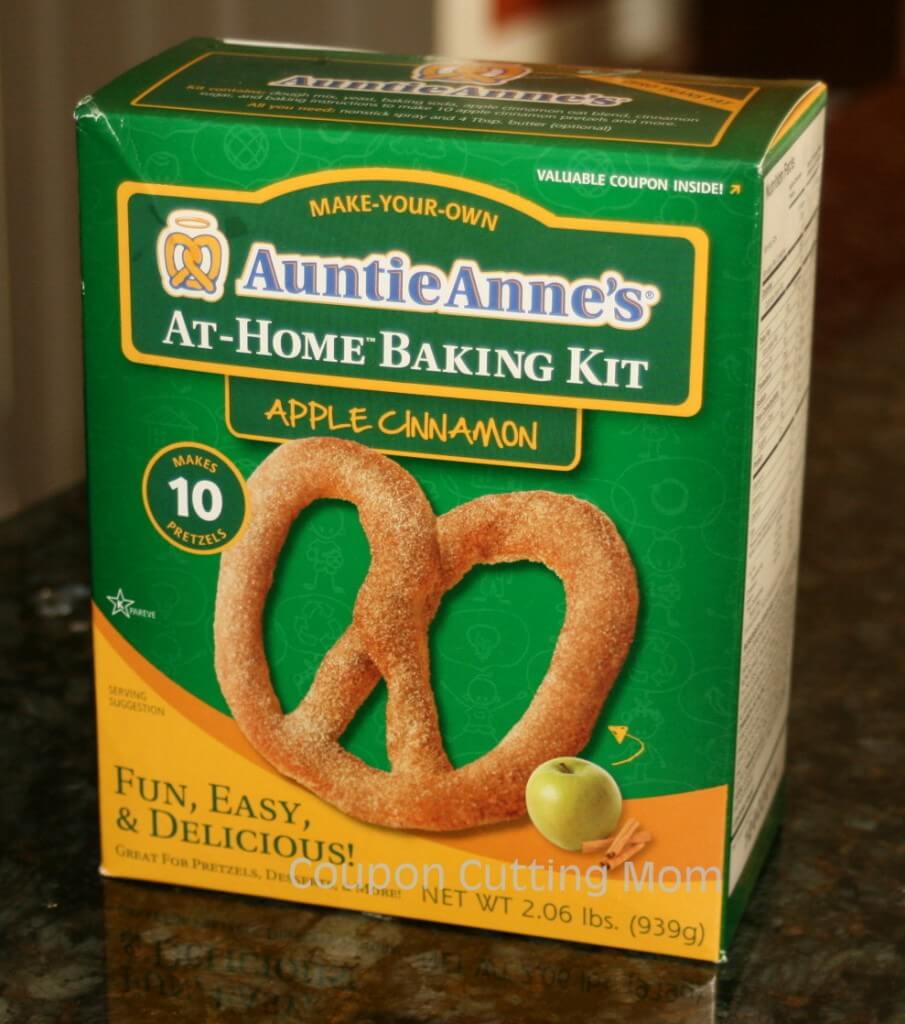 My kids associate the mall with Auntie Anne's and beg for one of their delicious soft pretzels every time we are shopping. Even I love their pretzels, in fact I think they are the best soft pretzels around which means our mall trips usually include pretzels. How can one say no to a such warm, yummy, melt in your mouth treat?
I was excited to find out that Auntie Anne's offers At-Home Baking Kits. For the holiday season they have 2 new flavors, Apple Cinnamon and Gingerbread. Thanks to Auntie Anne's for generously sending me the Apple Cinnamon Pretzel Kit. As soon as the kit arrived my kids were begging to mix up the pretzels.
To make your own pretzels at home, all you will need to supply is some water and butter. The kit comes with everything else need to make your own delicious pretzels. Inside the box you will find dough mix, dry yeast, baking soda, apple oats, and cinnamon sugar.
Along with the ingredients you will find detailed mixing directions. After the ingredients are mixed together you can either knead the dough by hand or use and electric mixer. I chose the easy route and used my mixer. The kneaded dough was then placed in a greased bowl and left rest for 30 minutes.
After the time was up, my 7-year old was excited to help roll out the dough and shape into pretzel shapes. The formed pretzels were then dipped in a mixture of water and baking soda before being placed in the oven to bake for approximately 8 minutes.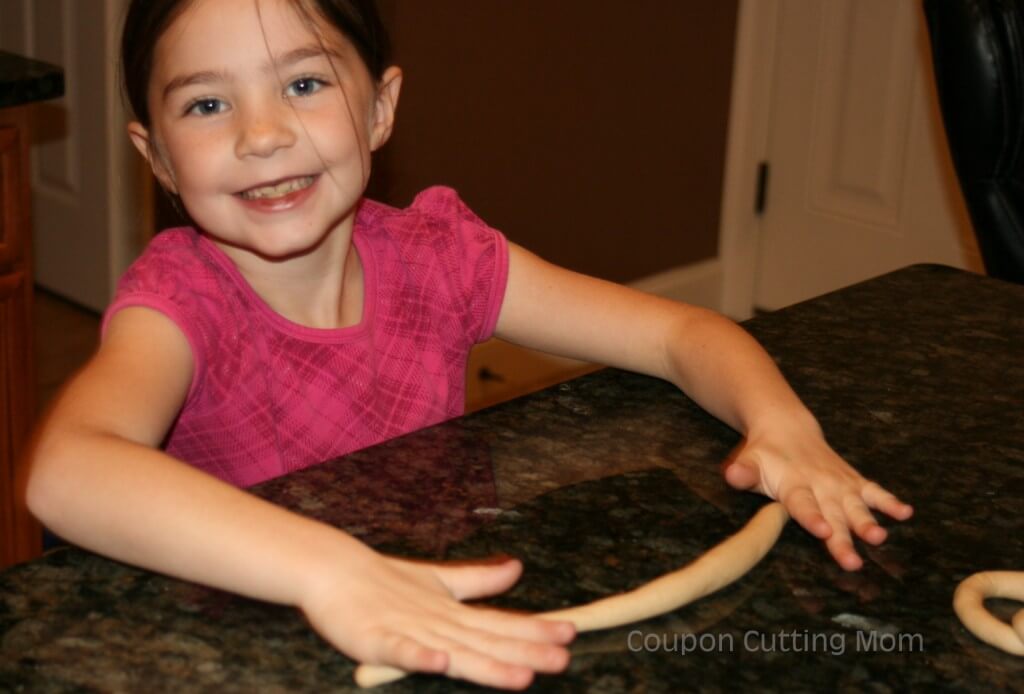 When the baked pretzels came out of the oven we brushed them with melted butter and poured on the cinnamon and sugar. And then it was time for the taste testing. These pretzels were so good there were no leftovers in fact they were all eaten up before I remembered I hadn't even taken a picture of the finished product to show you.
The apple cinnamon flavor gave a different twist to the regular soft pretzels we usually eat. It wasn't to sweet though, just the perfect mixture. I'm planning to buy some more of these At-Home Baking kits not only because they are delicious but also they would be perfect to have on hand when we are craving a yummy snack.
Want to make your own Auntie Anne's pretzels at home? You can find the At-Home Baking kits at Walmart, Kmart, Weis and many other retailers. Find a location near you here. Check out Auntie Anne's on Twitter and Facebook to find out about promotions and their latest products.
Auntie Anne's has generously offered one of my readers their own Cinnamon Apple At-Home Pretzel Kit! This giveaway is open to US residents ages 18+ only and ends at 12 midnight ET on December 4, 2012. Entry is easy using the Rafflecopter form below. Good luck!
Disclaimer: I received a Cinnamon Apple At-Home Pretzel Kit for review purposes. Regardless, all opinions expressed are still 100% my own.