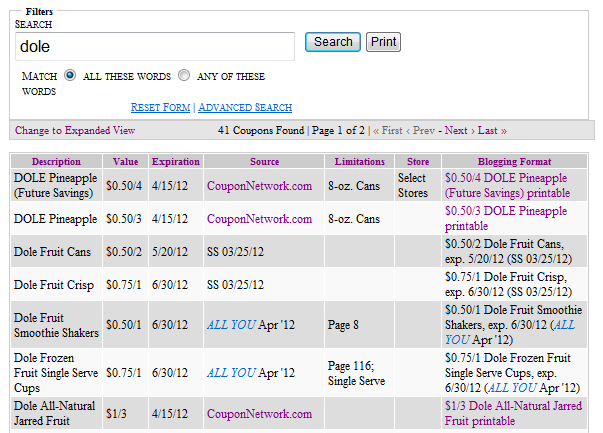 I'm excited to announce that Coupon Cutting Mom finally has an awesome Coupon Database and it is up and running. You can find it under the Coupon tab on the main page.
Now you may ask what is so awesome about a coupon database. Well let me tell you it is the perfect place for finding any coupon out there. All you need to do is type in the name of the product and you will get a list of all the places that coupon can be found, from printable coupons online to a coupon from an insert or even coupons found in magazines. You name it and it will tell you where to find the coupon.
One of my favorite things about a database is that you can type in items from your shopping list and find coupons you didn't even know existed thus saving you even more money at the grocery store.
So head over and use it and let me know what you think.