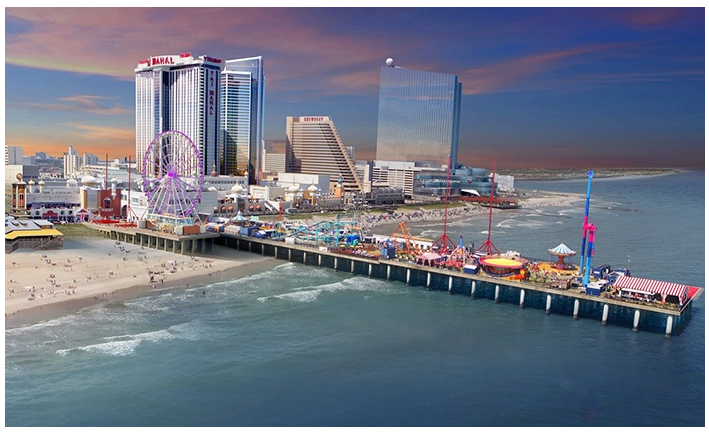 80 Amusement-Park-Ride Tickets at Steel Pier 32% Off Regular Price
If you are headed to the Atlantic City boardwalk anytime this summer here is a deal you don't want to miss. Get 80 Amusement-Park-Ride Tickets at Steel Pier for 32% off the regular price. I just bought my tickets as this pier is a place my kids love to visit and thanks to this offer I'm paying only $0.63 per ticket!
Gales of laughter compete with crashing ocean waves at Steel Pier's scenic location on the Atlantic City boardwalk. Traditional attractions such as a Ferris wheel take parkgoers on a spin, while elsewhere, guests get behind the driver's wheel of bumper cars. To get their hearts racing, the most daring visitors climb aboard The Sling Shot, which sends them racing at 100 miles per hour and up to 5Gs, or The Mix, which places guest on spinning arms that reach speeds over 60 miles per hour. Guests can also go on a helicopter ride for a bird's-eye view of the shore and other birds.
Get your Steel Pier Tickets here while they are at this super low price.