I was provided with complimentary products to facilitate this post. Regardless, all opinions expressed are still 100% my own.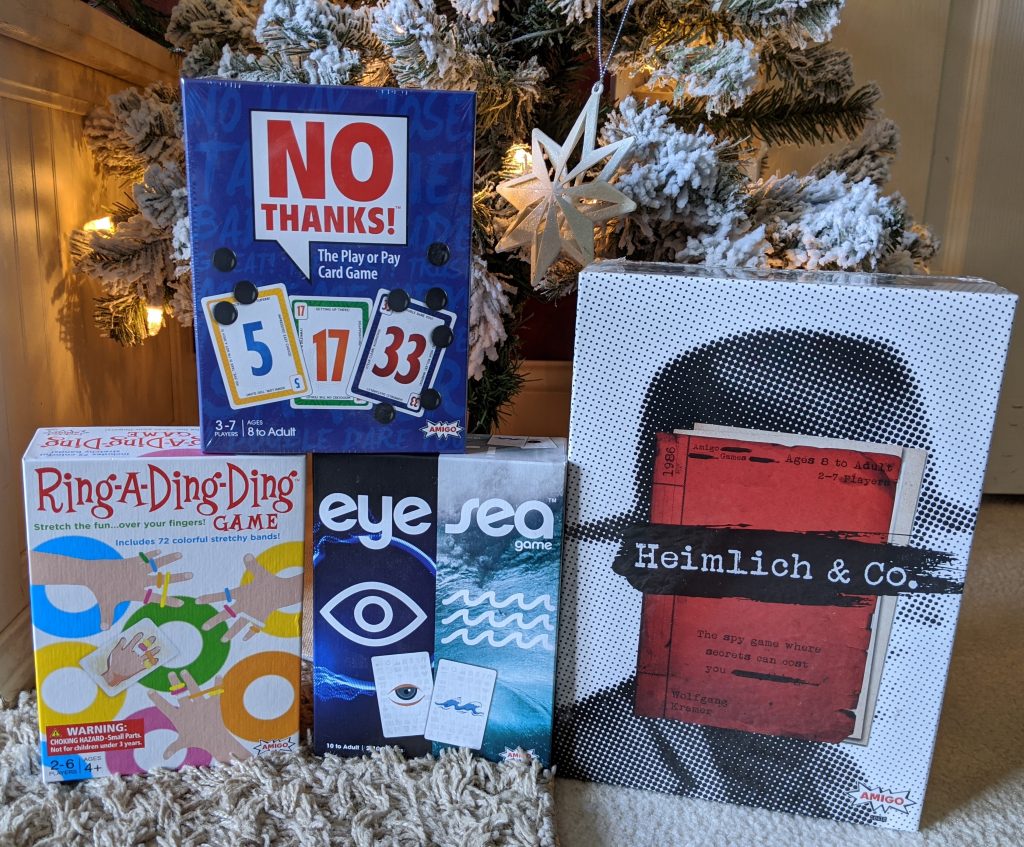 AMIGO Games Bring All The Fun To Family Game Nights
Taking time to play games as a family is so important as it fosters family communication, teaches important life skills, is a fantastic way to teach kids good sportsmanship, makes lots of great memories, and much more. If you are like me, though, sometimes when family game night comes around, your brain and body are tired after a long day at work or from trying to help the kids while they are homeschooling or from rushing to get all the items crossed off your to-do list and you just aren't sure you have it in you to read all the rules to a new game or start a game that goes on for a long while. I have good news for you even if you are tired; you can join in the fun of game night when you select AMIGO Games. As a mom, one of my favorite things about these worldwide top seller AMIGO products is that all of their games come with just FIVE rules per game! Can I hear a hooray?! Now entertaining the kids and making memories at home doesn't have to be difficult!
AMIGO recently sent us several of their games, and we have been having great fun playing them. If you are looking for top-quality games that are easy to learn but packed with great gameplay, entertainment value, and just the right mix of strategy and luck, then take some time to check out all these AMIGO games that would be perfect for holiday gifting. Please continue reading to see the AMIGO games my family and I have been enjoying.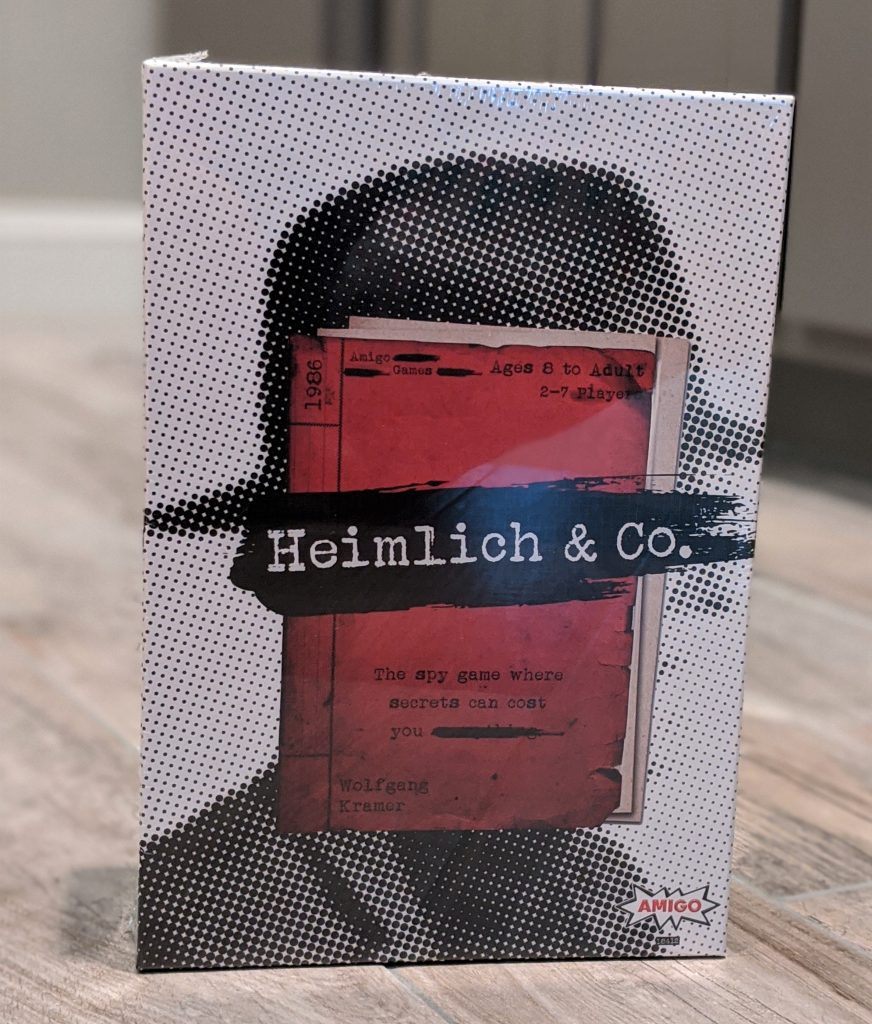 Heimlich & Co. is the ultimate top-secret spy game with a great blend of simplicity and strategy. This game is straightforward to learn, and in under ten minutes, you can have everything set up and be on your way to playing a great game. The game is recommended for ages 8+ and has a moderate level of strategy. Players try to hide their identity while earning points for collecting classified information from a secret safe. The gameplay is simple: Players roll the die and move any spy they choose. When a spy lands on the building with the safe, every agent earns points, and the safe moves to another building. It's fast-moving, fun, and full of deception.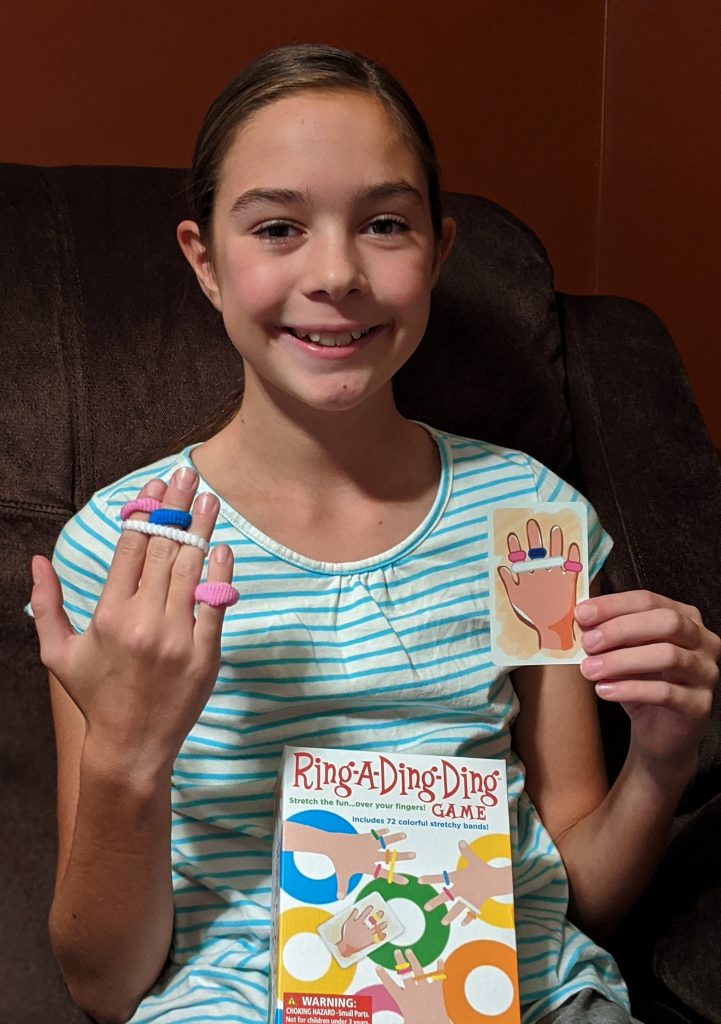 Ring-A-Ding-Ding Game is a fun dexterity game for kids ages four and up. This game includes 26 colorful stretchy bands (similar to hair bands), 32 cards with finger positions on them, and one bell. Flip over a card, and then all players race to get the right bands onto the right fingers in the right order as shown on the card. The first player to correctly copy the shown pattern rings the bell and collects the card. The first player to collect five cards wins the game. We love that this game is great for kids as there is no waiting – everyone plays simultaneously, and it is great for teaching attention to detail. For older kids looking for a slightly more complicated version of this game, they can use the included directions that instruct them to replicate the card pattern after just five seconds to memorize the card.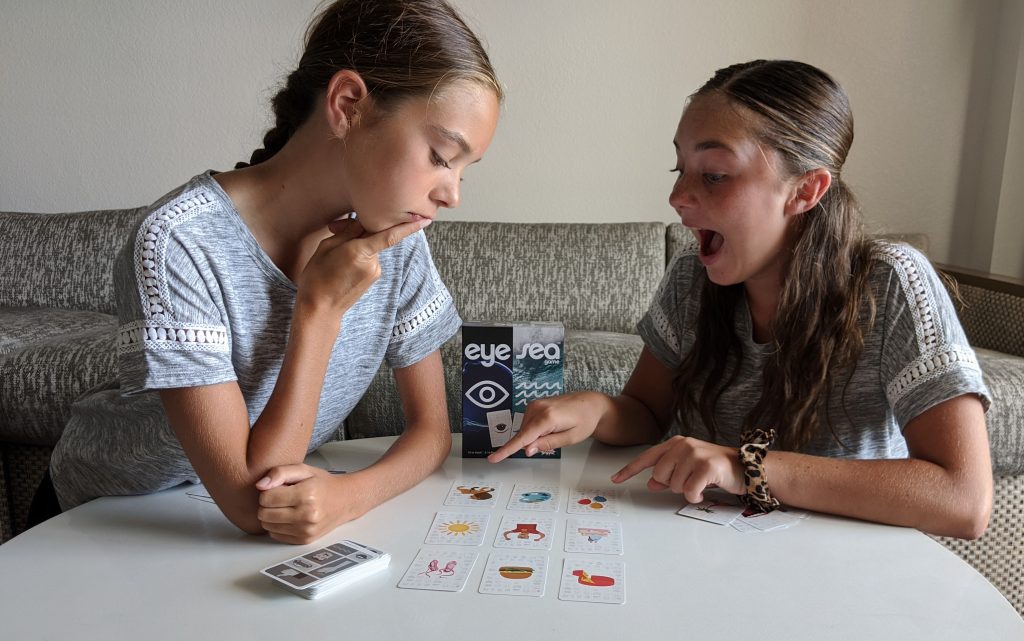 Eye Sea is a creative thinking game! In this fast-moving party game, players flip over nine cards and then combine any two cards to create a saying, song lyric, movie title, or slogan. You will discover things like 'Window Shopping', Wall Paper', 'Brain Storm' and hundreds of other combinations. This game works for both small or large gatherings and is suggested for players ages 10 and older. With 120 included cards, there are endless possible connections players can come up with while playing. The player with the most cards wins, but everyone walks away proud of the great connections that they made. We love how this game is very quick to set up for playing and provides creative thinking and fantastic fun for all players.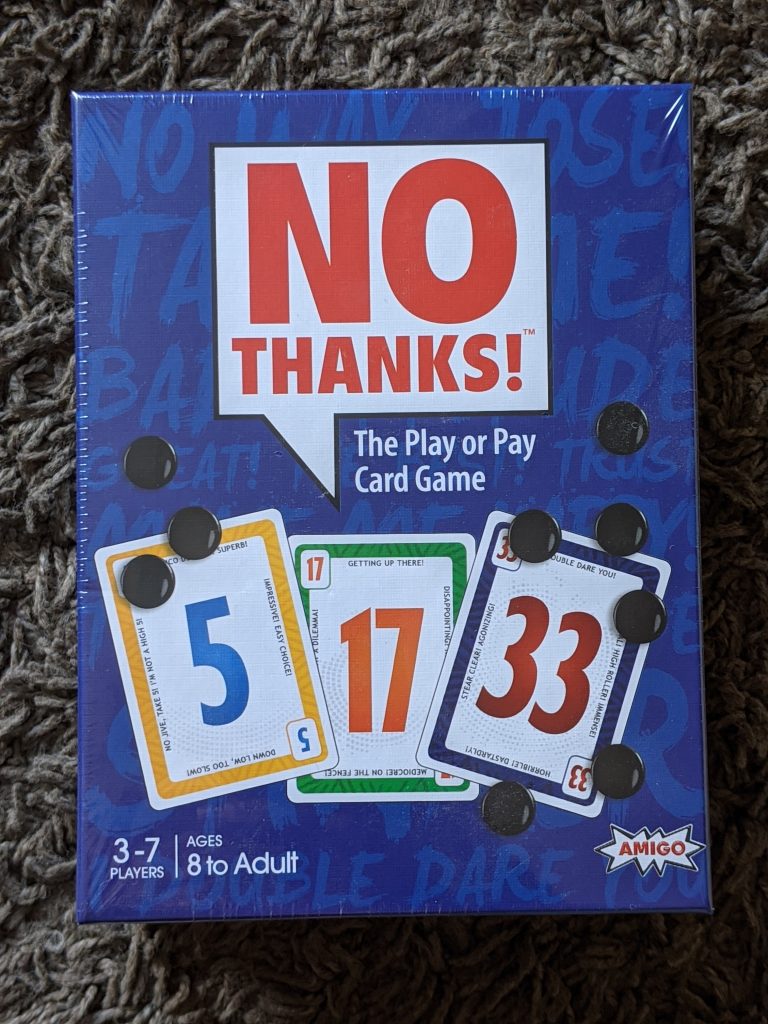 No Thanks! is a card game designed to as simple as it is engaging! In fact, it might be the simplest game you have ever played, but it is also one of the best! Take It . . . or Let It Go? It sounds so simple, and it is: Take a card or pay one chip. If you take the card, you get its points, but points are bad. But you also get the chips that others have played, and that's good (each chip nullifies one point). So say, "No thanks!" and play your chips, but watch out: When you're out of chips that card's all yours. We love that this game is for up to 7 players and is recommended for ages 8 to adult. No Thanks! is such fun as it features fast play and bidding and bluffing. Our family especially loves games that are small in size and can be taken along when we travel, and this one definitely fits that category too.
Bring fun to family game night when you purchase AMIGO Games here.