This is a Sponsored post written by me on behalf of eCards from American Greetings for SocialSpark. All opinions are 100% mine.

Greeting cards are the perfect way to bless family and friends on birthdays, holidays or anytime you want to let someone know you are thinking of them. Thanks to the American Greetings new video eCards staying in touch with loved ones and sending someone a card has never been easier. Surprise and delight everyone you know with American Greetings new singing video eCards that let you pick the lyrics! Just select a name and some funny personalization and it'll make a custom song you can share via Facebook, email and more!
With video eCard greetings, you can send a funny birthday song that sings lyrics written specifically for the birthday boy or girl. Send Dad a video for Father's Day that sings about his funny characteristics, or send your husband or wife an animated video that talks about their best qualities — written just for them! All you have to do is select from a wide variety of choices what you want your custom song lyrics to say — from the name of your recipient to their favorite hobbies and foods. Select the preview to see your video greetings in action before emailing or posting your finished video eCards. It's that easy — so start personalizing your video greeting cards today!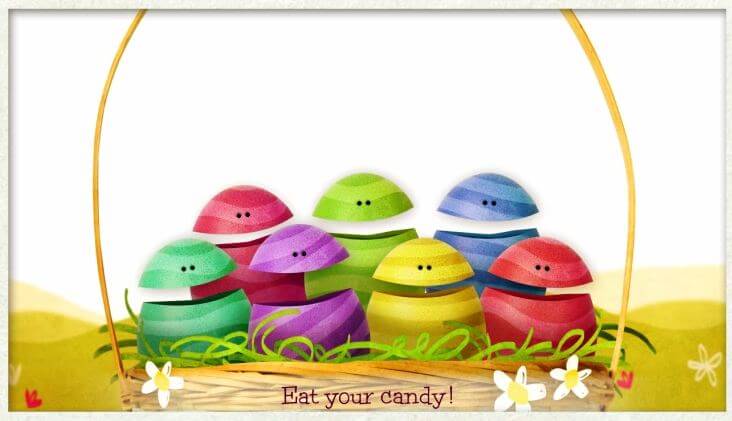 Easter is right around the corner and my kiddos always look forward to the cards they receive on holidays. I decided to use the American Greetings site and create a fun Easter video eCard card for my daughter. After looking at many fun and cute cards, I selected the, "Hallelujah Eggs". What kid won't love a song filled with Easter eggs and candy. My 8-year old was giggling as soon as the card starting playing and of course ask to watch it over and over. Then she wanted to help make some cards for her friends. We loved how easy it was to select the recipient's name, age and favorite food to make fun cards that will bring a smile to anyone's face.
Here are a few great reasons to try American Greetings eCards:
Easy sending on the day of an important occasion or holiday. When a birthday or holiday comes and you are apart from your friend or loved one, it's easy and quick to send a custom eCards with the perfect message.
It's a fun way to send a gift card! You can attach a gift card to any American Greetings eCards and send for a gift anyone would appreciate.
Great for keeping in touch. eCards are a fun and easy way to send a message to a friend or loved one that you want to reconnect with.
Make your American Greetings eCard now
There is a 7-Day Free Trial Membership to the American Greetings eCards site. Head over and start sending fun video eCards to family and friends and bringing a smile or laugh to their day.  I can promise you that you will have lots of fun selecting and customizing the cards.
After your free trial, you can obtain an American Greetings membership with access to all the video eCards for only $3.99 a month. Or save money and score a 1-year membership for $19.99 or a 2-year membership for $29.99. This will save lots of money on birthday and holiday cards and allow you to send unlimited cards throughout the year to all your loved ones.
This short video will show you more about the American Greeting eCards.
Learn more about American Greetings by visiting their site. Make sure to like American Greetings on Facebook and follow American Greetings on Twitter to stay up to date on the latest promotions and new products.
Which American Greetings eCards will you be sending to family and loved ones? I would love to hear about it in the comments.