There is an Amazon Mom Diaper Event that you don't want to miss. This promotion is going on through August 29, 2013 and gives new Amazon Mom members $25 off a box of eligible diapers. There is also a $5/$25 Amazon Facebook promotion. With these two offers you can score $30 off a diaper purchase! And that means you can score diapers for as low as $0.04 each!
Here is how you can score diapers for this super low price. Even if you don't need diapers consider purchasing them as a baby shower gift, give them as a donation item, or just give them to a mom who has a baby or toddler in diapers.
Step-by-Step Instructions:
1. Sign up for your free Amazon Mom trial.
2. Sign up for the $5 off $25 promotion which is applied directly to your Amazon account (you can always use an alternative Facebook account)
3. Head to the eligible diaper list. Here are a few deals I found from this list.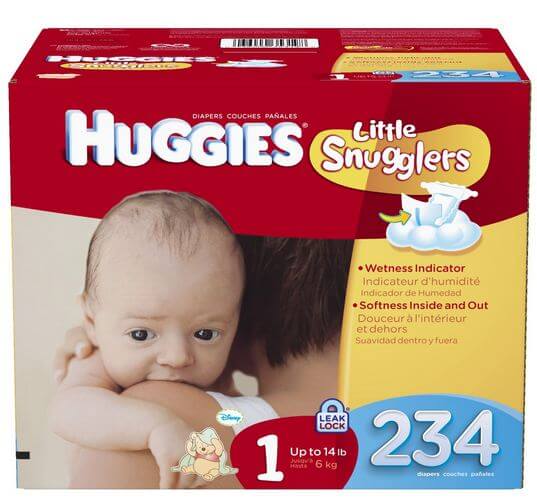 4. Clip any available coupons lower on the page. (see below for example)
5. Click Subscribe Now and enter the code BABYTIME to get the $25 discount.  Then make sure the $5 credit and any coupons are both reflected in your order summary.
6. Complete your order and receive very cheap diapers at your doorstep!
New to Subscribe and Save? Amazon often offers discounts if you sign up to receive auto shipments (which can be canceled at anytime). I select that I want to receive the item every 6 months and once I receive it, I go to "My Account" and click on "Manage Subscribe and Save" to cancel it. But DON'T forget or you will continue to receive the item at the interval selected!
Thanks, The Savvy Bump!