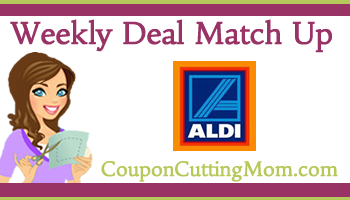 These deals are good at Aldi through June 11.  Check your local Aldi ad, as prices do vary by area. Also remember to bring a quarter for the use of a shopping cart and also bring your own shopping bags. Aldi does not accept any kind of coupons. Also the only forms of payment they accept are debit cards, cash or EBT cards.
Aldi Matchup for June 5 – June 11
Sweet Corn 4 pk. $1.49
Asparagus $1.99/lb.
Thomatoes on the Vine $0.99/lb.
Sweet Onions $0.48/lb.
Zucchini 24 oz. pk $0.99
Baby Bella Mushrooms 8 oz. pk. $0.99