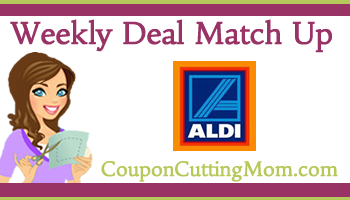 Here are the best Aldi deals from February 27 – March 5 . I love to shop at Aldi, as it seems they have excellent deal on produce and also ohter items we don't usually see coupons for. Check out your local Aldi ad, as prices do vary by area.
Aldi Matchup for
Roma Tomatoes 20 oz. package $0.99
Avocados 3 pack $1.99
Multi-Peppers 16 oz. pack $1.99
Mandarin Oranges 2 lb. $1.99
Del Monte Cantaloupe $1.29
Mangoes $0.79
Goldhen Eggs Grade A Large 1 dozen $0.79
Fresh Chicken Breast $1.69/lb.