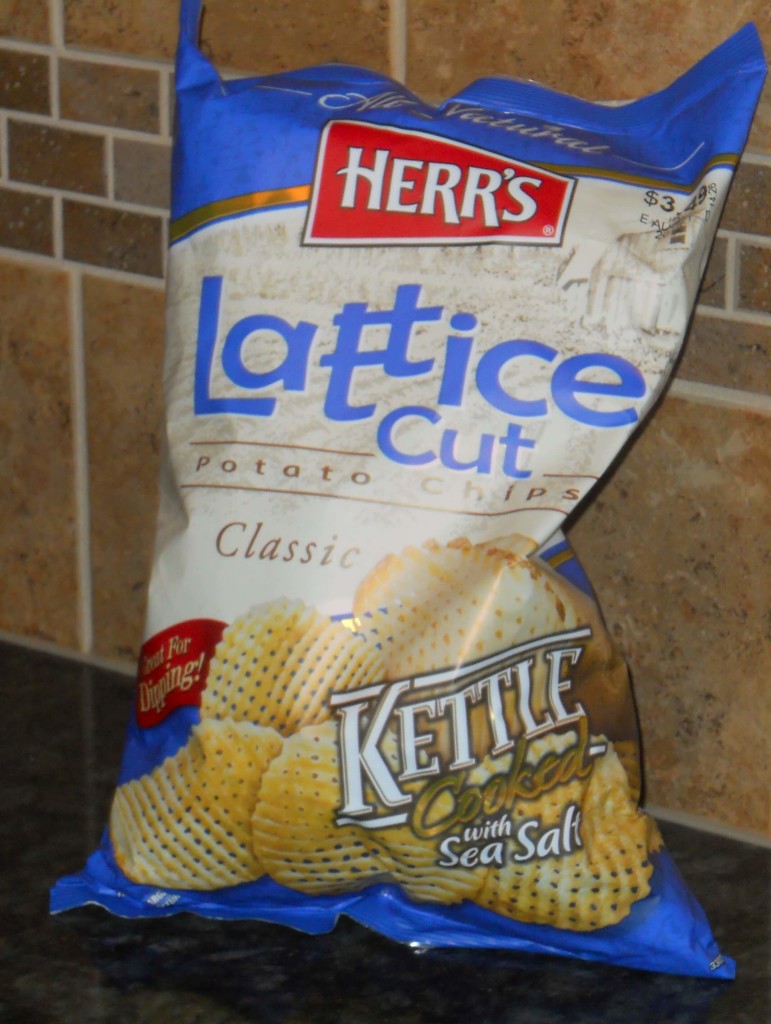 Here is a picture to show you I'm not always a Coupon Cutting Money Saving Mom. I feel like most of the pictures I post of shopping trips, make some of you believe I'm some kind of extreme couponer. But this picture is to show otherwise.
When we head to the beach, we always pass this billboard for Herr's Lattice Cut Potato Chips. Every time I see that billboard my mouth waters. Well, yesterday at the grocery store I happened to see these chips and just had to have a bag to go with the sub I was having for lunch.
Believe it or not I bought this bag of Herr's Lattice Cut chip for $3.49! That is right $3.49 for only 8 oz of chips. They were not on sale and I didn't have a coupon, I paid full price for them. So I guess this shows 2 things – billboard advertising works and Coupon Cutting Mom doesn't always use coupons.
By the way the chips were great with the sub I had for lunch. I doubt if I will buy them real soon again, but they were a great splurge. I don't feel bad splurging every now and then on grocery purchases for myself. The reason being, I try hard to save as much money as possible on the items I usually buy and spending a few extra dollars every now and then won't likely break the bank. There is nothing that will squelch the fun in frugal grocery shopping faster than pinching your pennies so hard that you never splurge on something you are hungry for that isn't a normal weekly purchase.
I would love to hear about some of your splurges.