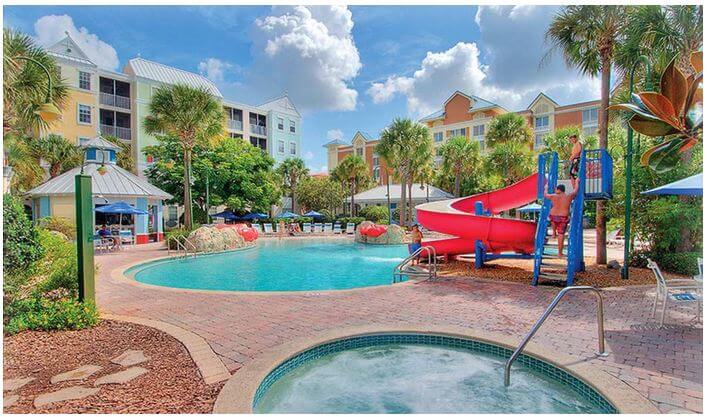 Groupon is offering a 7-Night Orlando Resort Vacation for only $299.00 (reg. $709.00)! That means you are paying only $42 per night which is way less than a motel and you get to stay at a lovely resort.
It is freezing outside in my area today with temperatures in the 30's. I only needed to take one look at this picture and know that this is where I would much rather be today.
This 7-night stay in the Orlando area includes condo-style accommodations at one of three centrally located resorts. Though features at each property vary, they all have outdoor swimming pools and are situated near Walt Disney World Theme Parks. One resort boasts four outdoor pools, a children's pool, and two whirlpools. Another property sits on 600 acres and is surrounded by forest preserves and tropical landscaping. You'll find mini-golf courses and tennis courts at some locations, and all are within a short drive of the area's top shopping and dining spots.

One-bedroom units can accommodate up to four guests; two-bedroom units are big enough for up to six. Most feature home-like amenities such as full kitchens and living rooms. Some have access to onsite clubhouses.
Your 7-night stay at your choice of three Orlando resorts includes:
Option 1: $299 for a one-bedroom unit for up to four (up to a $709 value)
Option 2: $349 for a two-bedroom unit for up to six (up to a $754 value)
Get your 7-Night Orlando Resort Vacation package here before they are sold out.