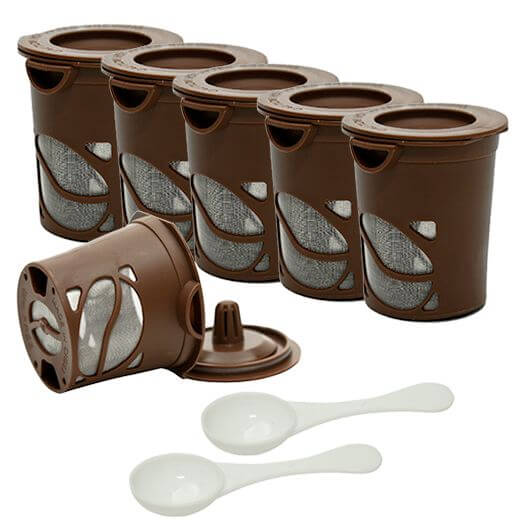 If you have a Keurig, then you probably already know that buying K-cups isn't the cheapest item around. With these reusable K-cups you could save money on your coffee. 1SaleADay is offering this pack of 6 Imperial Home Reusable K-cups for only $12.99 (reg. price $79.99). This is a nice savings as this same set is selling for $24.98 on Amazon.
Features Include: 
Simply scoop your favorite ground coffee into the pods
Works with loose leaf tea
Built-in stainless steel micromesh filter
Saves money on k-cups
BPA-free
Pre-infusion cone allows water to gently soak the coffee before full extraction
Heat resistant grips for safe removal after brewing
Deep brew chamber allows better coffee extraction
smooth interior and round crevices make them easy to clean
Flat bottom design for hands-free filling
silicone seal heat resistant o-ring seal
Includes 6 reusable pods and bonus scoop
Enjoy inexpensive and delicious beverages every day with this reusable K-cup deal. This offer is good 7/5 only.