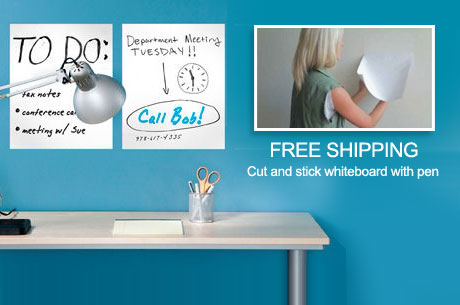 This six-foot whiteboard decal is priced at only $15.00 (reg. price $39.99) + free shipping.
Kids love to make their mark. Unfortunately, yours prefer to make their bold statements in Sharpie on freshly painted living room walls. Let them unleash their creativity anywhere in the house with with this whiteboard decal. 
The decal easily adheres to walls and other flat surfaces to give you an instant whiteboard canvas. Cut it into pieces to make menus and shopping lists, or into fun shapes to stick around the playroom. A black dry erase pen is included for easy drawing. The decal peels easily from walls without leaving a residue and wipes clean with a wet cloth.