This is a sponsored post written by me on behalf of Just Between Friends of Reading. All opinions are my own.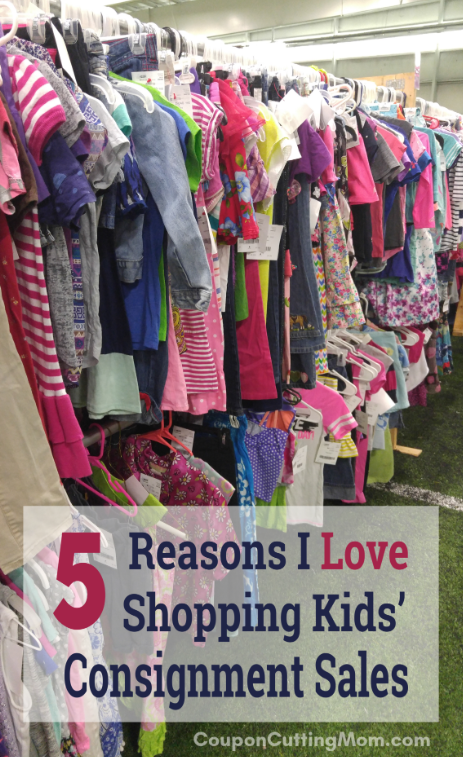 5 Reasons I Love Shopping Kids' Consignment Sales
The calendar tells me it's spring! Does that excite you as much as it does me? I'm so ready for my favorite signs of spring: warm weather, sunshine, green grass, flowers, and a new season. Another spring favorite? It's kids' consignment sale season! Spring is the perfect time for parents to buy clothing for the kids, baby gear, toys, books, sports equipment and more, all at huge discounts while supporting local moms!
I love shopping, so of course I love consignment sales, but I also love to save money. I can't think of a better place than consignment sales to shop and save, while buying quality items for my kids. So without any further ado here are my top five reasons you'll find me shopping at consignment sales again this spring.
:: ONE-STOP SHOPPING
At consignment sales, I can buy my kids' clothing, shoes, toys, books, sports gear and more all in one stop. One-stop shopping means I'm saving money on gas and saving my time because I'm not driving all over trying to find bargains at yard sales or Craigslist or Facebook Marketplace. I find all the items on my kids' lists for the upcoming season without unnecessary travel. A consignment sale is the perfect one-stop shopping spot, with a fantastic selection on everything from baby clothes to size 18 for boys and juniors sized clothing for girls. You can even find maternity clothing for moms-to-be on consignment!
I can almost always find the items on my list at a consignment sale, since there are hundreds (or in some cases thousands!) of families consigning at once. Let's say I have a baby bathtub on my consignment sale shopping list. I will likely find at least ten tubs to pick from. No need to drive all over to numerous stores to find the tub that meets my exact criteria.
Most consignment sales also have a screening process where all items are checked for stains, wear, recalls and more. This process gives me peace of mind that the items I'm buying are good quality.
Plus, I love how the items are well organized. Clothing is hung on racks by gender and size, so you're not digging through mounds of tangled items. Toys are sorted by category such as Shopkins, LEGO bricks, etc, so you can find your child's favorites. And baby items are set up by category, with car seats in one area, diapering needs in another spot and so forth.
:: HUGE DISCOUNTS WITH FANTASTIC SELECTION
Kids change sizes every season, so they need new shirts, pants, shoes, jackets, swimwear and everything in between every few months! Shopping at kids' consignments sales allows me to buy for the current season and even buy ahead for next season without overspending on a single item. How is that possible? Because prices at consignment sales are up to 70% off regular retail price! High-end brands like Crazy8, Gymboree, Under Armor, Matilda Jane, Nike and others can be found at consignment sales. Compare the savings of buying these name brands at consignment sale prices versus paying shopping mall retail price?
You might wonder if tweens and teens can find clothes at a consignment sale. I have a tween and a teen daughter now, and I've learned even kids with strong style opinions can find plenty of "cool" clothing items at consignment sales. My favorite local consignment sale carries up to juniors size for girls and size 18 for boys. I have found fantastic buys on everything from Columbia jackets to Nike shoes and so much more! The variety at a consignment sale means you can accommodate every child's taste in clothing, while staying on budget.
:: STOCK UP ON ENTERTAINMENT 
Consignment sales are excellent places to find craft kits, puzzles, games, LEGOS, educational items, books, learning toys, electronics, DVD's and more. We enjoy putting together puzzles in our family, and a consignment sale is a perfect place to find more puzzles (at a fraction of retail) to add to our collection. My kids are also bookworms (for which I'm very thankful), but it's hard to keep up with their reading pace! I love going to a consignment sale and seeing tables upon tables loaded with books. We always walk away with piles of great new reading material for our home library. Since I rarely pay more than a dollar or two per book, we can really stock our bookshelves with fresh reads!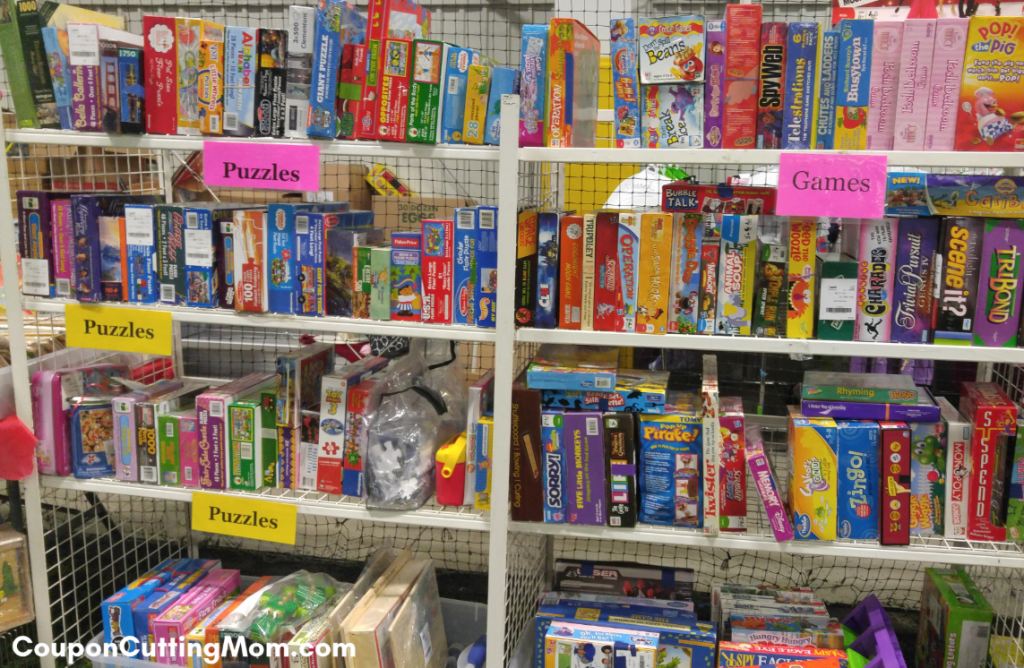 Plan ahead for when school's out! With kids at home more in the summer, I make sure to grab craft kits, Play-Doh, paint supplies, scrapbooking kits and more while shopping at consignment sales. I save these toys and games to pull out in the summer when the kids complain they are bored.
Don't forget to check out the DVDs at consignment sales!. New-to-you DVD's are perfect for road trips, lazy summer afternoons, or the weekends. There's many times our family just wants to chill and watch a movie. You can't beat purchasing DVDs for a dollar or two! It's so much less than the price of a new movie.
:: SUPPORT LOCAL
Consignment sales are owned and run by people right in the local community. Local parents are selling at the consignment sale, so when you purchase items you are supporting fellow moms and dads. Many consignment sales also support local nonprofit organizations. The Just Between Friends sale where I love to shop supports the Children's Home of Reading. Thanks to the generosity of JBF Reading consignors, they have donated thousands of clothing, toys, books and other items to the Children's Home. Families helping families – it doesn't get any better than that!
:: BUY GREEN 
It's a given that you'll need to buy your kids new clothes as they grow. But what if you could fill their closet while also helping the environment? Buying clothing and other items at consignment sales is great for the environment because you're making use of clothing and toys that have already been manufactured. It keeps still-good items out of our landfills and decreases the demand for manufacturing new products. Shopping at consignment sales is a wonderful way to be environmentally friendly while you shop.
SHOP THE JUST BETWEEN FRIENDS READING, PA SALE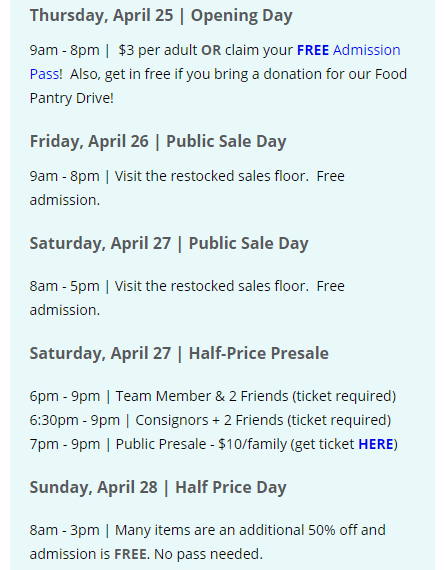 Have I convinced you that shopping consignment sales this spring is the way to go? I love it, and I know you're going to love it too! For local Berks county families, make plans to shop the Reading, PA, Just Between Friends sale from April 24 – 28. Find the complete sale details on their website, including free admission tickets, early pre-sale passes for school teachers and first-time grandparents and parents. Also, be sure to follow JBF Reading on Facebook and Instagram to get details about the upcoming sale.
There are hundreds of Just Between Friends sales throughout the county. Use this handy sale locator to find the JBF consignment sale closest to you.