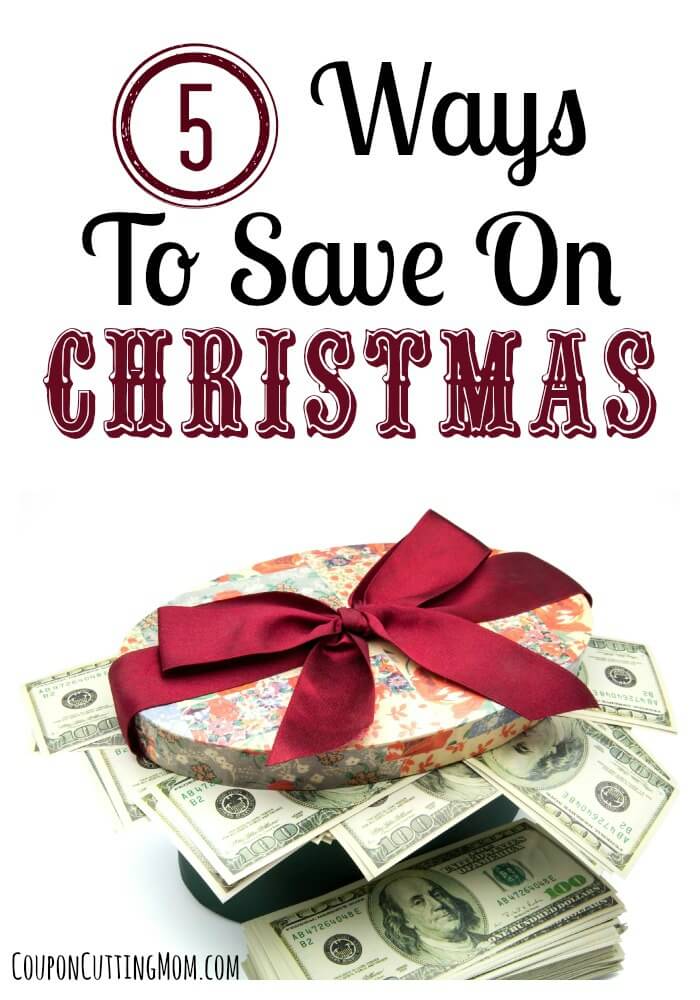 Christmas can often be one of the most stressful times of the year for anyone who lives on a tight budget. Between extra food for holiday meals and events, special clothes for fun parties and concerts and of course the presents under the tree, many end up highly stressed. This year use our
5 Ways To Save Money On Christmas
to help alleviate some of the frustration surrounding what should be a fun and happy holiday.
5 WAYS TO SAVE MONEY ON CHRISTMAS
Shop Clearance Year Round:
One of the best times to pick up fun gifts for the kids is when you see post-holiday or end of season clearance. Things like kids Halloween costumes can be purchased for a few dollars after the holiday and put into a trunk for a great dress up closet for your kids. End of summer things like nerf guns, games, pool accessories and toys are great for grabbing on sale and tucking into a gift closet for future gift giving.
Skip The Big Meal:
Instead of buying the big turkey or ham this year, why not have things like cold cuts or pasta? The holiday isn't about what you eat, but who you spend time with. This year skip the big holiday meal and enjoy a simple, yet filling meal that fits into your budget.
Make Your Own Gifts:
Homemade gifts are more and more popular. Check out Pinterest and other fun craft forums to come up with fun and inexpensive gifts. If you can knit or crochet the ideas are endless. Scarves, hats, mittens, socks and shawls are always welcomed and popular. Gifts in a jar are tons of fun to make and give. Homemade beauty products like scrubs, body butters and lotions are easy and so fun to make with friends or your kids.
Only Give To The Kids:
Instead of exchanging gifts with all of your friends and family this year, make it known that you will be giving to the kids only. Most people understand and accept this practice easily. Put your focus on giving quality gifts to the kids and spend time with the adults in your life.
Follow The 3 Gift Rule:
This is more and more popular with our friends. Give your kids only 3 gifts. One gift is a want or desire of theirs. One gift is an item they need. One gift is an item that can be shared with the whole family. This method limits your expenses and helps them to become more appreciative of what they receive.
Cut your holiday spending in half by following these simple ways to save money on Christmas. Not only are these easy, they are great for any family or budget. Make your focus this year be on the holiday itself and not just the presents under the tree.