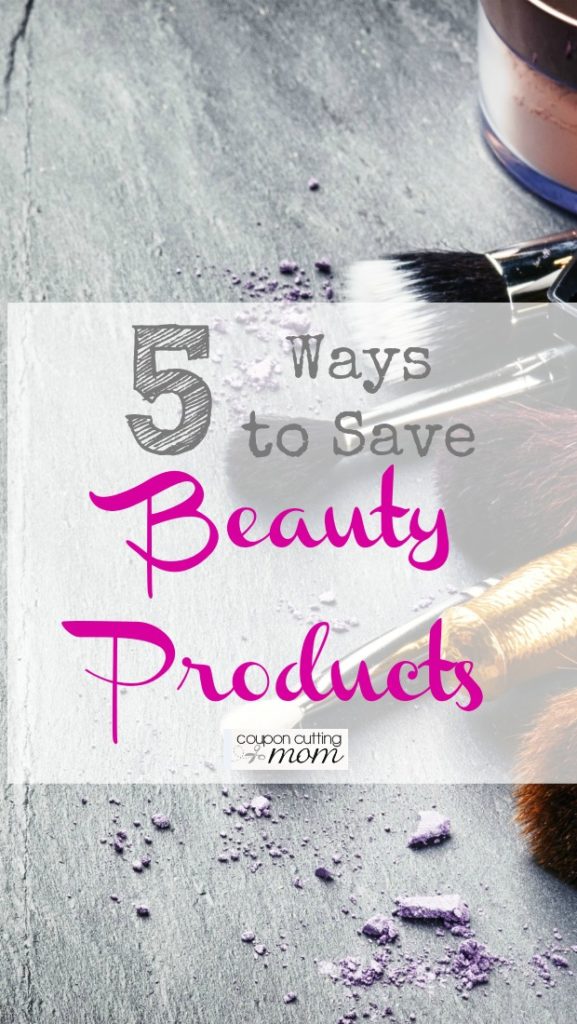 5 Ways to Save on Beauty Products
We love to pamper ourselves, and it's important to take care of our skin, but it can cost a small fortune. And beauty products seem to be getting more expensive all the time.  The latest and greatest item usually comes with a hefty price tag.
But that doesn't mean we shouldn't look good and take care of our skin.  So how do we manage that on a budget?  Believe it or not, there are more ways than you may think.  And here are 5 Ways to Save on Beauty Products to get you started.
USE PRODUCTS FOR MORE THAN ONE THING
Coconut oil is an excellent eye makeup remover, and it works well as a nighttime eye cream and skin moisturizer.  Put it on your hair and relax for 20 minutes before washing it out, it makes a great deep conditioner.  Hair conditioner and body lotion can also serve as shaving cream.  A tiny dollop of body or hand lotion warmed between your palms then through your hair will get rid of flyaways.
CHECK THE LABELS
Bottle shapes are deceiving; they make you think there's more product than there actually is. Check the number of ounces and compare to other brands. Less expensive isn't always the best deal if it is a much smaller container.
TRY BEFORE YOU BUY
Love to try new products?  Look around for a sample or travel size first to test it out.  Give it a try and be sure it's worth the money before you invest to be sure it's really worth it.  PinchMe, Birchbox, Walmart Beauty Box and Ipsy offer monthly sample boxes to try out new products for very little money, usually around $10 a month.
DON'T THROW AWAY THE BOTTLE JUST YET
You would be amazed at how much more product is in the container after it appears to be empty.  There is still a lot more in most of your shampoo and lotion bottles that the pump doesn't reach.  Turn them upside down for a day and let the product drain to the top.  Then dump out it into another container or simply cut the bottom off of the bottle.  A bottle of body lotion usually still has about another week's worth left when the pump stops working.
MAKE YOUR OWN CELLULITE SCRUB
Cellulite products can be some of the most expensive items on the market.  You can make your own by simply using things you already have in your kitchen.  After your morning cup of coffee, dump the used coffee grounds into a plastic container.  Be sure it is caffeinated coffee; you'll need the caffeine to destroy cellulite.  Then add enough olive oil to make a paste and use it on your cellulite spots daily.  You'll notice your cellulite disappearing within days and it won't have cost you anything extra!
Now that you have checked out my 5 Ways to Save on Beauty Products I would love if you leave me a comment telling me about your favorite ways to save on beauty products.