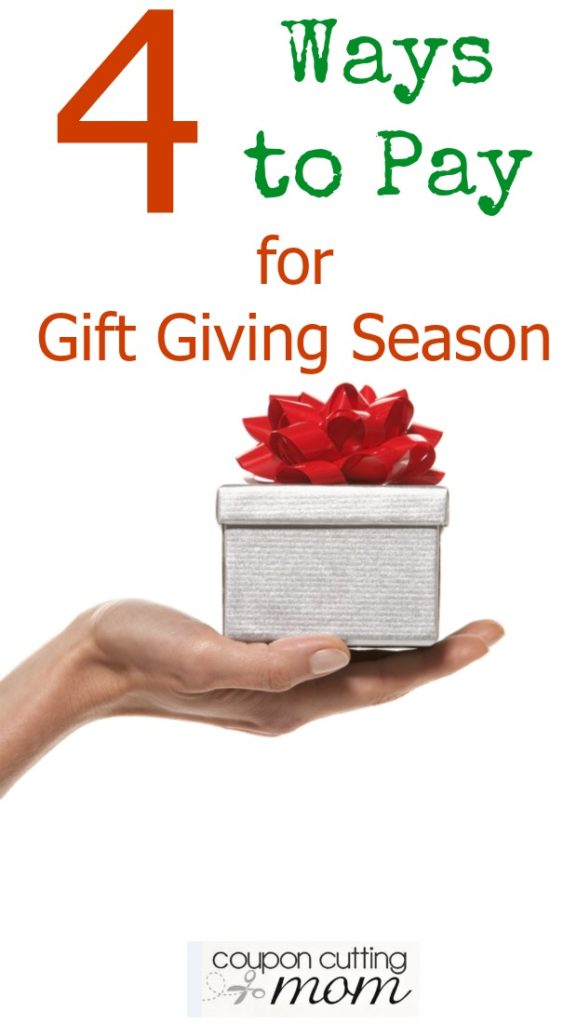 4 Ways to Pay for Gift Giving Season
The holidays are expensive.  With giving gifts, going to parties and traveling, your bank account can feel a bit hurt by the end of the season.  And If you don't plan, these expenses can also destroy your credit cards and emergency fund.
However, there are a few ways that you can easily cover these expenses without going deep into debt.
The first and most important, thing you can do is create a holiday budget.  Do it today, don't wait.  Planning will save you in the long run.  You need to know early on how much money you'll need to get through the holiday season.  Your budget should include all the gifts you need to buy and your travel expenses, so you have a full picture of what you need.  If you know that you'll need to buy a few extra gifts for coworkers or friends but don't know how much they'll be yet, add a buffer to your budget by plugging in a couple of hundred dollars for miscellaneous expenses.
Ask for Layaway
This option allows you to pay in installments, but since it isn't a loan, it won't hurt your credit score or increase your account balance. You will need to start by paying a down payment and the layaway fee for your purchase. Then, pay off your purchase in installments on a payment schedule.  If you start now and pay a little each paycheck, you'll have it all paid for in time for the holidays.  This plan is an excellent option for larger purchases or when buying several items at one store.  It doesn't hurt to ask, it's not just the big box stores offering this option anymore, many smaller independent stores are starting to make this available.
Clean out your Closet
Sell your clothes to a local consignment store.  Some even offer cash on the spot instead of making you wait until your items sell.
Clean out your attic or garage too.  You can sell the stuff you no longer use on eBay, Craigslist, and local Facebook groups in your area.  Your junk is someone else's treasure.
Get a Part-time Job
If you have a lot of gifts to buy and not a lot of cash, get a part-time job for the holiday season working nights and weekends.
Most retail stores are looking for seasonal help from Thanksgiving to early January.  You can make the extra money you need and get a discount on your purchases as well with the employee discount offered.  Be sure to apply for a position in a store where you can buy a lot of your gifts.
Make Money While Spending Time Online
Did you know you can make money while spending time on the web? There are sites that will pay you to take surveys, sign up for offers, watch videos, and even web searching.
Both InboxDollars and Swagbucks are legitimate and free sites to join. If you are willing to put in some time, you can fairly effortlessly earn Amazon gift cards and more from these companies. Think you don't have time for this? Think again. You can quickly click a few buttons on this site while vegging on the couch watching a movie or while waiting for an appointment etc. Sign up now, and you should easily be able to earn $40 yet this month to put towards holiday gifts.
A little planning now will give you all the time you need to make some extra cash and pay for gift giving season.  You may even come out ahead.