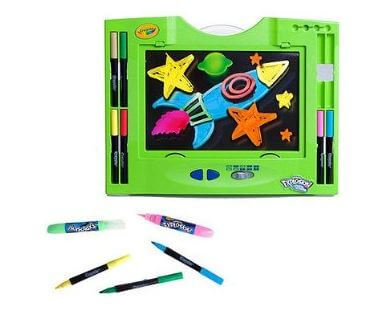 Amazon has the 32 Piece Crayola Glow Board 3-D Explosion Set priced at just $9.99. This is an amazing deal as the regular price is $34.95, making this a savings of almost $25!! Shipping is free with qualified purchases over $25. 
Draw with 6 awesome marker colors. Draw on two layers to create 3D drawing effects! Trace characters and designs onto either surface. Use controls to light either layer or flash between the two! Flip-Down stand lets you display your designs. Clean surface with a damp cloth or paper towel and reuse! 
Please double check the prices before purchasing, as prices can change quickly on Amazon.
Thanks, The Thrifty Frugal Mom!