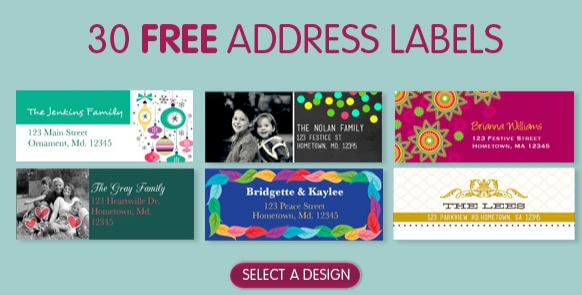 New InkGarden customers can score 30 FREE address labels with code FREELABELS. This code is good through December17. All you will pay is $2.89 for shipping.
Existing InkGarden customers will get 40% off their holiday card order with code HOLLY40. With this code you can score lovely personalized cards for as low as $0.39 each!
New customers you can score both the free labels and the 40% offer. Just place two separate orders making sure to order the labels first and then come back and place an additional order with the 40% off code.
There is also a FREE Holiday address label offer available from InkGarden.