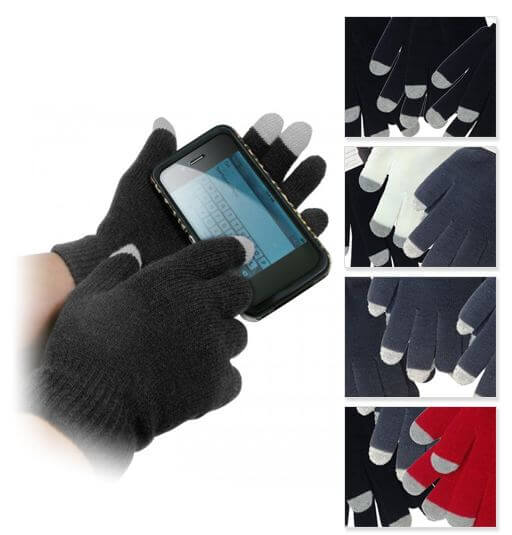 Today only on 1SaleADay you can score a 3-pack of touchscreen gloves for only $9.99 (reg. price $60)! Free shipping is included in this deal. That means you will be paying only $3.33 a pair.
Keep your hands warm while texting or surfing the web on your touchscreen device with the URGE Precision Touch Gloves. Constructed of material that is soft to the touch, these gloves have a special conductive thread on the thumb, middle, and index fingers to work brilliantly with touchscreen devices, allowing you to slide and glide your way through applications with comfort.
One size fits all with these gloves, so grab a 3-pack for the entire family! 
Features Include:
URGE Basics Precision 1 Size Fits All Gloves
Conductive thread on index and middle fingers, and thumbs, conveys electrical impulse to the touch screen
Keeps hands warm on cold winter days while using your touchscreen device
Color: Choice of Black 3-pack, Grey 3-Pack, Black-Grey-White, or Black, Grey, Red
Get your touchscreen gloves here. This sale is good 1/26 only.