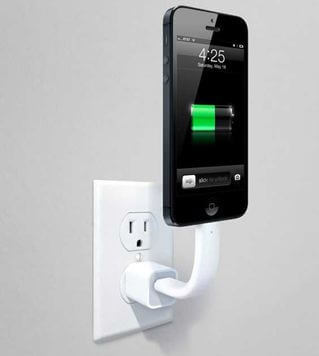 This looks like a handy little device to keep your phones, tablets and other devices charged. The 3-in-1 Charger, Dock & Mount for both Android & iPhone 5 is priced at only $7.99 (reg. $29.99). Shipping is free.
Keep your phone charged in your car, office, or home with this 3-in-1 charger. It works as a dock and mount, allowing you to easily prop up your phone while driving for hands-free conversation, making this a must have accessory for commuters.
Features:
3-in-1 charging cable, portable dock & mount
Seamlessly snaps from upright to multiple poses
High speed USB 2.0 connection 
Available for iPhone 5 (lightning connector) or Android (MicroUSB)
Get your 3-in-1 Charger, Dock & Mount here as this deal is good 1/15 only.