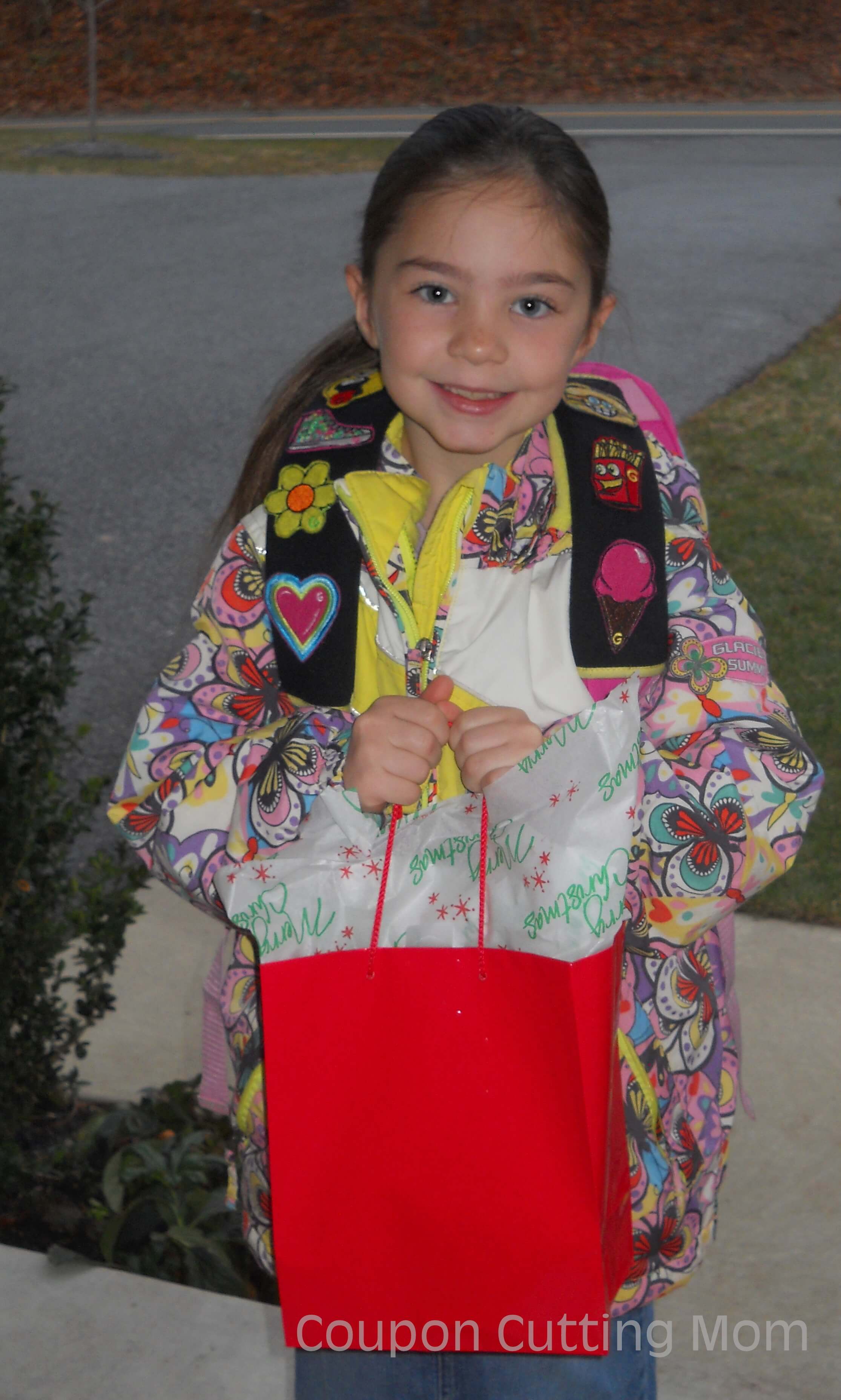 Yesterday I wrote this #26acts post about paying it forward by committing 26 random acts of kindness. What acts have you been busy doing?
Today I bring you our second act, this one done by my daughter. She gave her bus driver a bag filled with items she chose. Her gift included things like candles and soap. It wasn't anything huge but just her way of saying thanks to her driver who takes her to and from school faithfully every day.
Remember, I would love to hear about any acts of kindness's you have been passing out to others. Ever kind act, large or small is meaningful and has the power to bless the recipient in ways we can't imagine. Post a comment or email me a picture.