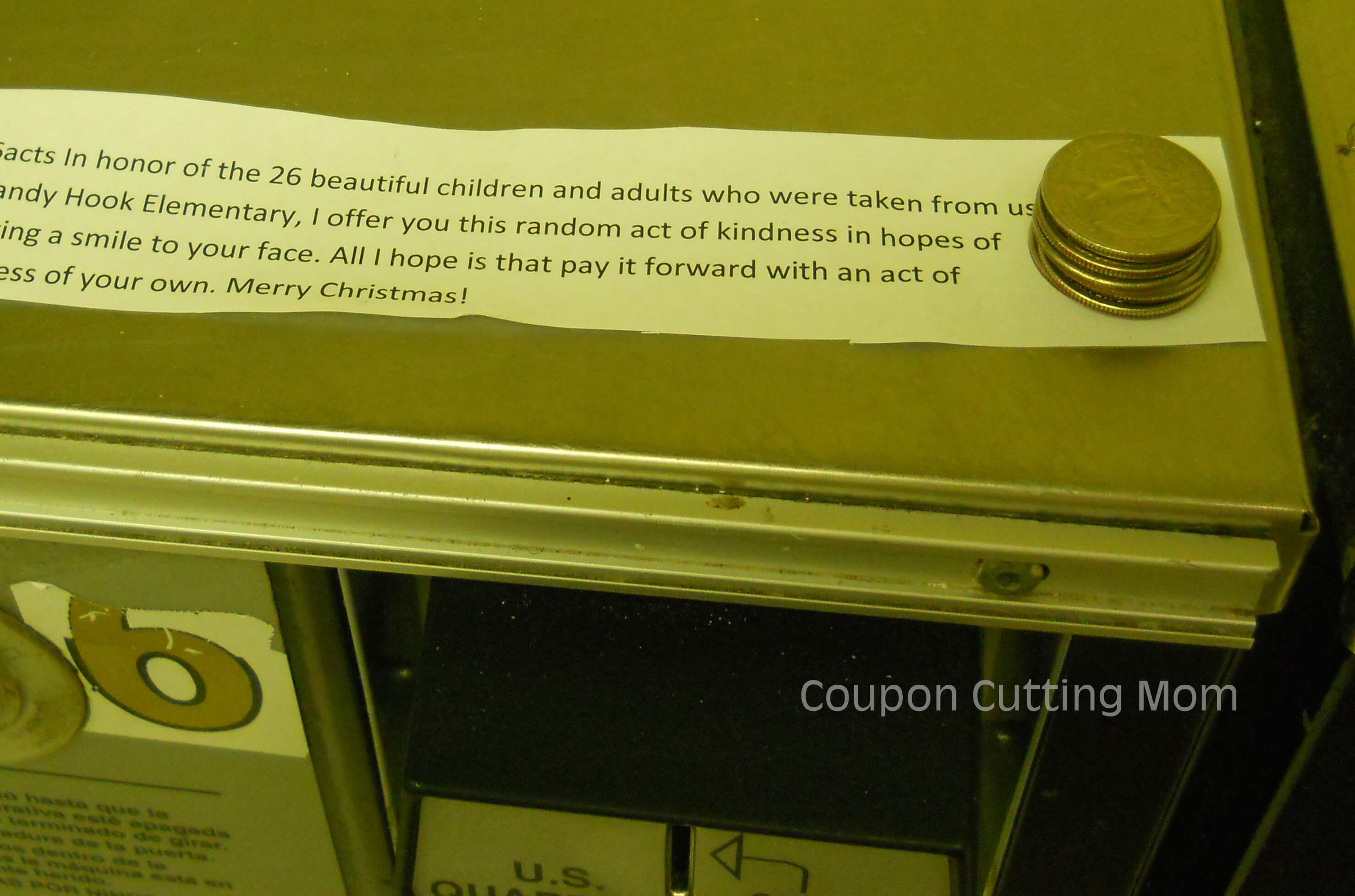 I have been having a great time spreading little bits of kindness around my community. I have come to wonder why I didn't do things like this before. Hopefully this kindness not onlybrightens the recipients day but I found out when I do random deeds I have received the happiness that comes with giving to others.
Our fourth act of #26acts of kindness was a simple one. We headed to the laundromat and left stacks of quarters on the washing machines. I hope someone came along and was surprised to find money waiting for them to use.
I would love to be inspired by the ways you are showing random kindness to others. Please let me know about your acts by leaving a blog post comment, post it on my Facebook wall, or tweet it to me. Feel free to share pictures also.