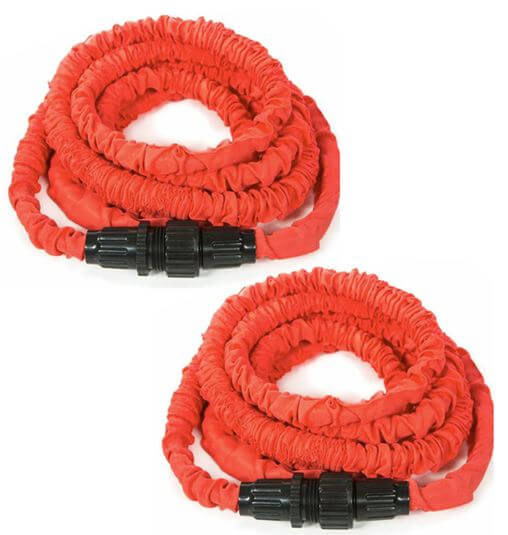 Check out the deal on this 2-Pack: Tangle Free Hose that automatically expands to up to 25′ when in use. 1SaleADay is offering this hose today for only $24.99 (reg. $139.99). Shipping is free.
Sometimes even when the grass is looking dry, you would rather let it fry in the sun than go through the tremendous hassle of dragging out your tangled up garden hose. This innovative tangle-free and lightweight hose removes the dread of watering the lawn!
Made of a lightweight and durable material, this hose features a springy texture, that makes it contract when not in use so it won't get tangled. When filled with water, it expands, and unwinds itself. Just attach it to any nozzle to get started!
Get your Tangle Free Hose while it is at this low price. This offer is good 8/23 only.