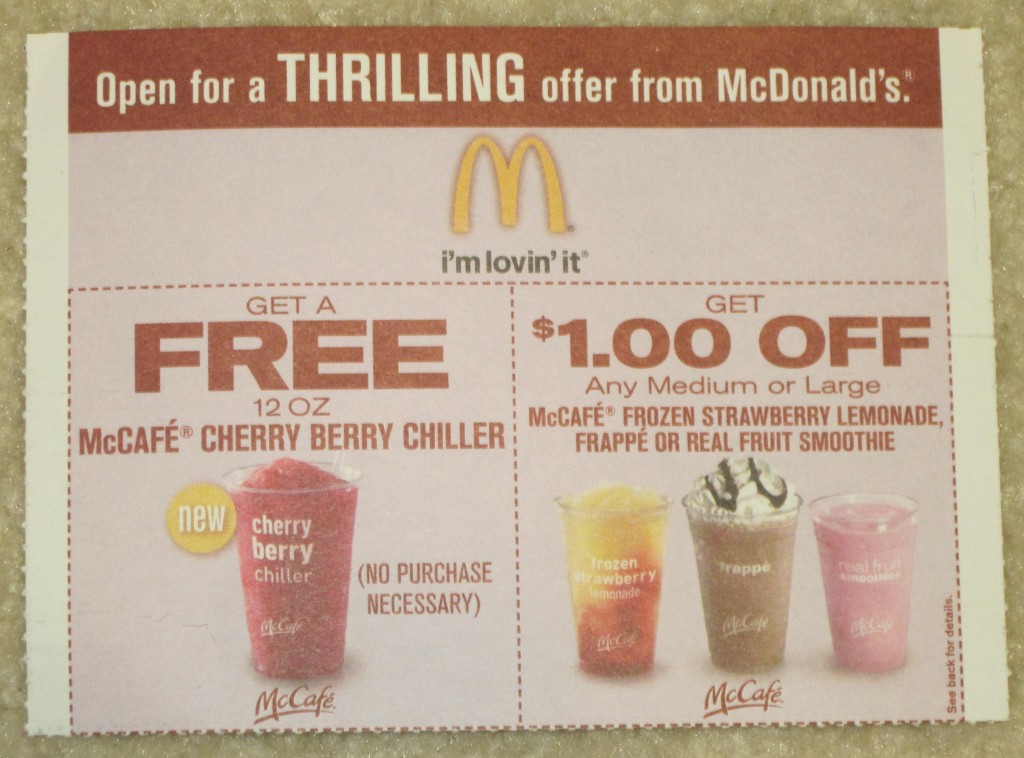 Here are two deals/coupons I wanted to highlight as I thought they were too good to miss.
As I was paging through my Parade flyer in this past weekends (5/20) paper, I found the coupons pictured above. Yippee a FREE Cherry Berry Chiller drink from McDonalds no purchase necessary. Did you recieve the same coupon?

The second deal that you don't want you to miss, especially if you do much charcoal grilling is the excellent price on Kingsford at Walmart. This deal is slightly better than the deal at Home Depot last month when my husband stocked up on charcoal.
Here is the deal at Walmart this week: Kingsford Charcoal Twin Pack 2 15 lb. bags $5.48
This comes to only $2.74 a 15 lb bag!
This is an excellent price, as I just checked Walmarts price on other Kingsford products and a 16 lb bags of charcoal is selling for $8.48. If you buy 2 of the 16 lb. bags you would pay $16.96 verses paying only $5.48 for 2 15 lb bags.