This shop has been compensated by P&G. All opinions are mine alone.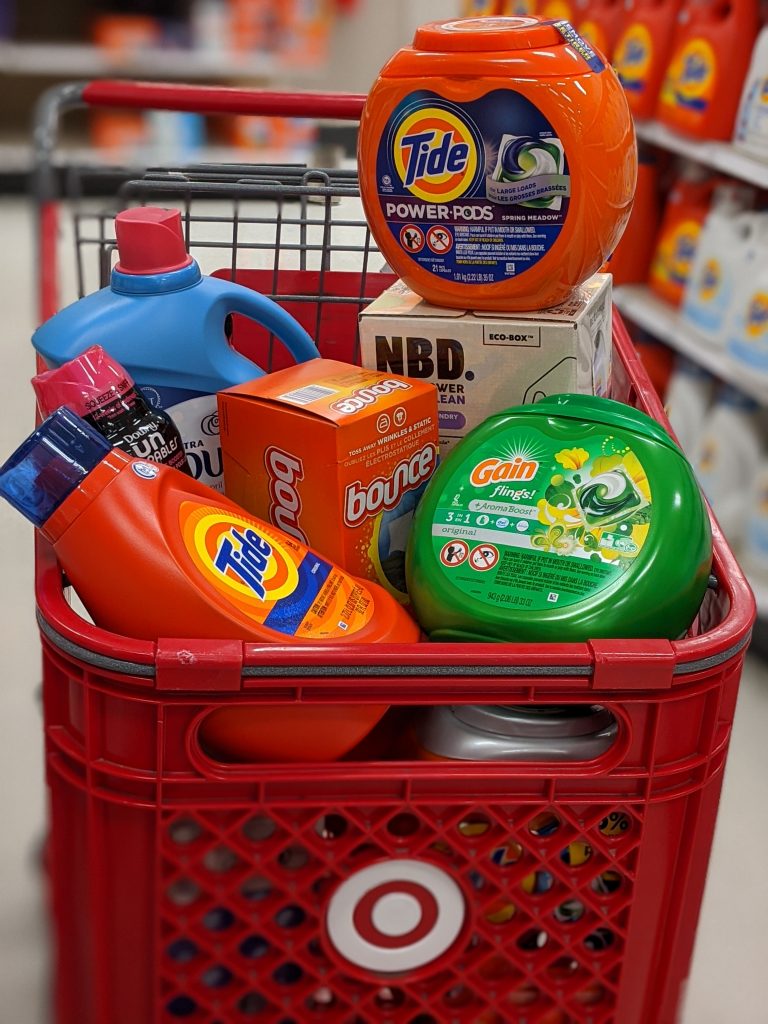 Earn a $15 Target Gift Card With Your P&G Laundry Care Items Purchase
It seems that there is always laundry around my house that is dirty and needs washing, and I'm guessing that you find yourself doing numerous loads of wash each week too. One of my favorite scents is that of clean just-washed laundry items. Coming home after a long day at work, taking a shower, and pulling on my favorite pajamas that have just been washed in Tide and smell amazing. Then climbing into bed with freshly washed sheets that have that airy Downy Unstopables  Beads fantastic scent – AWESOME!
Since it seems like I'm doing loads of laundry every day, my shopping list often includes Tide, Downy, Gain, and other P&G laundry care items. I especially love being able to save money when I'm purchasing laundry needs items, and Target is just the place to save. When Target is offering a gift card on laundry item purchases, it makes it the perfect time to fill my shopping cart and save when I get money back in the form of a Target gift card! What mom doesn't love buying needed laundry items and then getting a Target gift card. I view this card as the perfect way to splurge and get something for myself!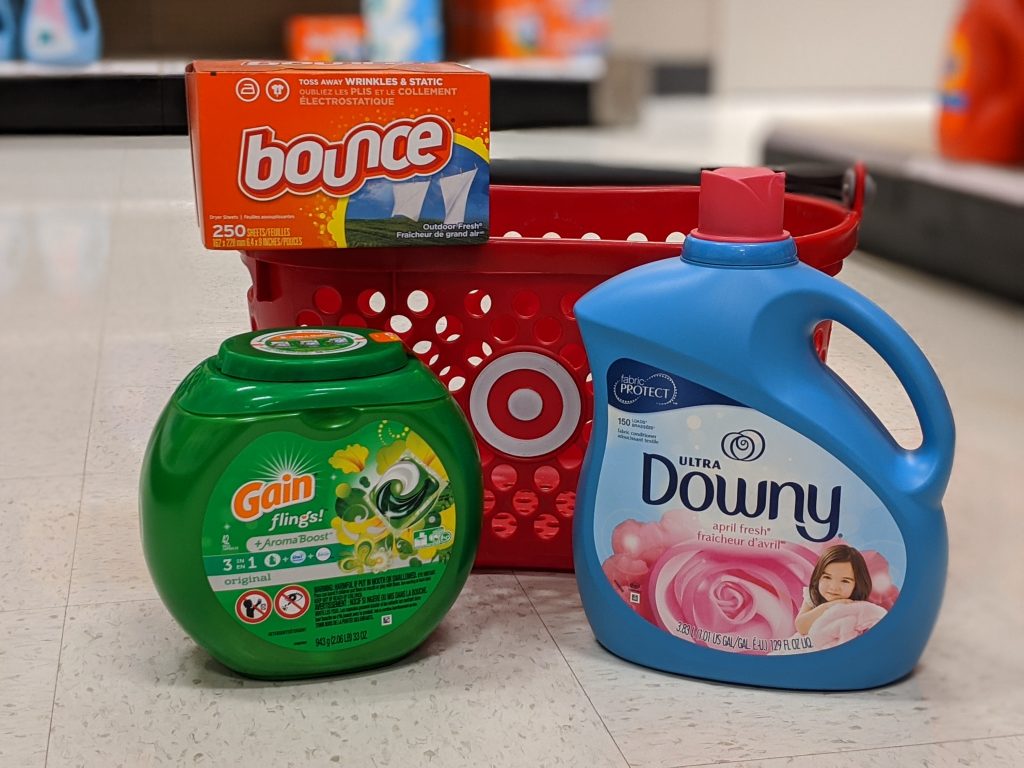 Through August 8, when you spend $50 on the following P&G fabric care brands at Target, you will receive a $15 Target gift card:
Tide Pods Laundry Detergent Pacs Spring Meadow
Tide Original High-Efficiency Liquid Laundry Detergent
NBD Lavender & Rosewood Liquid Laundry Detergent
Gain flings! Laundry Detergent Pacs Original
Ultra Downy April Fresh Liquid Fabric Conditioner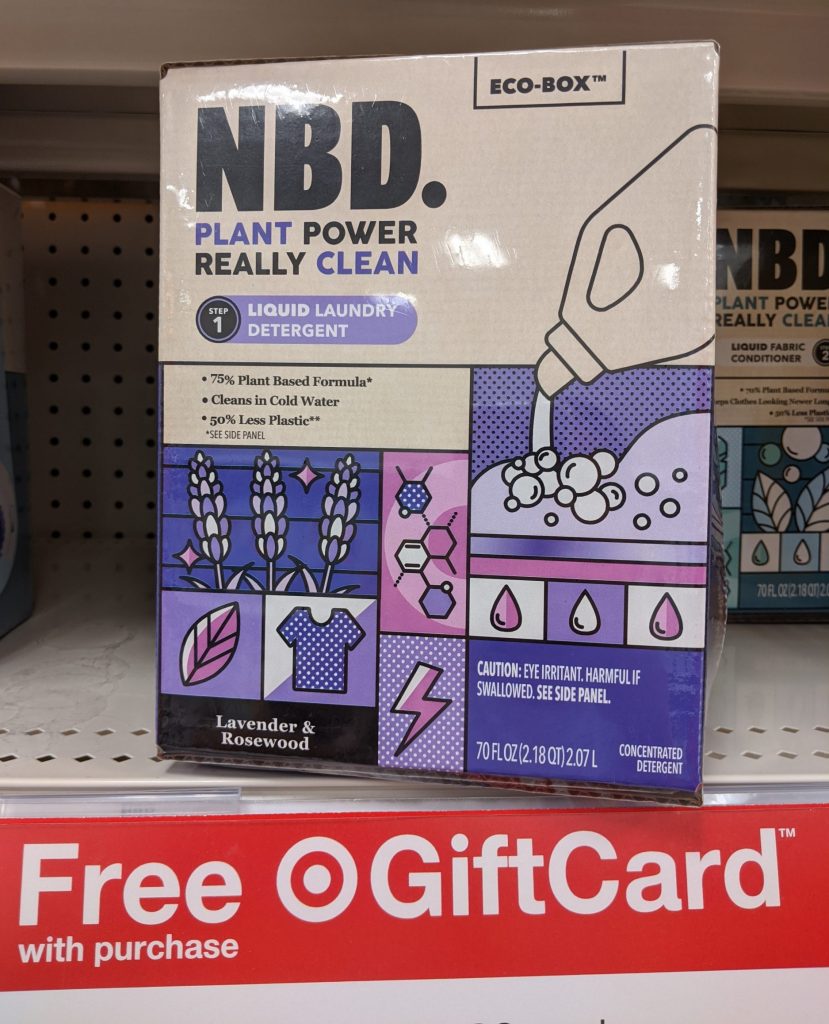 I was especially excited to see NBD Lavender & Rosewood Liquid Laundry Detergent in the list of items that earn a Target gift card. Not only is NBD created with 50% Less Plastic Packaging but it is designed with a no-drip tap for clean, easy dispensing and a ramp inside to help you get every last drop of detergent. The fact that this detergent is free of added perfumes, dyes, phosphates, chlorine, brighteners means it is gentle on skin. And I'm fascinated that even when used in cold water, this detergent is tough on grease and stains.