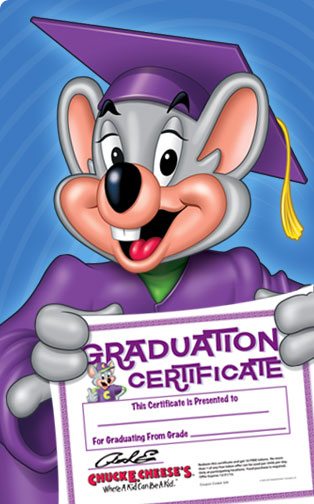 Looking for a great way to reward your kids? How about FREE TOKENS on their next visit to Chuck E. Cheese?
Head over here and choose from a large selection of calenders. They have everything from Daily Chores to Let's Get Dressed, Clean Your Room to Terrific Teeth. Select one for your kid and work at getting all the blocks filled.
When the chart is filled take it in to your local Chuck E Cheese and receive 10 FREE tokens.
Fine print states, No more than 1 free token offer per kid, per day. Food purchase is required.