We may have received compensation to write this post. Regardless, all opinions expressed are still 100% our own. We are disclosing this in accordance with the Federal Trade Commissions 16 CFR, Part 255 Guides Concerning the Use of Endorsement and Testimonials in Advertising.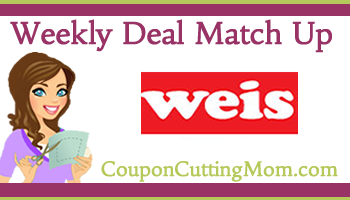 This Weis Matchup is good through December 2nd. All prices are based on prices at my local store and may vary at other locations. The Weis I shop, doubles coupons up to $1.00 and will double 4 like coupons per transaction. Please become familiar with your local Weis coupon policy before shopping.
Want your own customizable shopping list? Use the PrintFriendly button at the bottom of the post.
Weis Matchup November 25th – December 2nd
:: Produce
Navel Oranges 4 lb., BOGO
Blueberries 6 oz., BOGO
Blackberries 5.6 oz., BOGO

Russet Potatoes 5 lb., BOGO
Romaine Hearts 18 oz., BOGO
:: Meat
Hatfield Sliced Bacon 16 oz. BOGO
Ham Portions, $1.29/lb.
:: Refrigerated
Baileys Coffee Creamer $1.67
Use the $1/1 Baileys coupon from the 11/18 SS
Pay $0.67!
Lactaid Milk $2.99
Use the $0.55/1 Lactaid Milk Product printable
Pay $1.99!
Stonyfield Oikos Organic Greek Yogurt $0.60
Use the $0.50/2 Stonyfield Oikos Organic Greek Yogurt printable
Pay $0.10 each!
:: Freezer
Jack's Pizza $2.50
Use the $0.75/1 Jack's Pizza printable
Or use the $0.75/1 Jack's Pizza printable
Pay $1.50!
:: Other Food
Idahoan Flavored Mashed Potatoes $1.00
Use the $0.55/3 Idahoan Flavored Mashed Potatoes printable
Pay $0.67 each!
Ronzoni Healthy Harvest $1.00
Use the $1/2 Ronzoni Healthy Harvest printable
Pay $0.50 each!
This post may contain affiliate links, please see our
disclosure policy
for details.