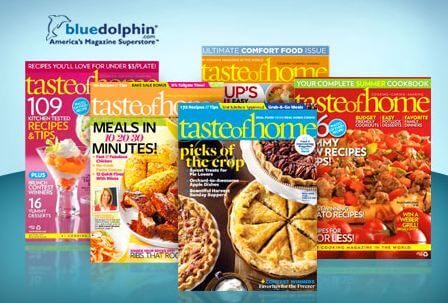 If you are looking for mouth watering recipes, cooking tips and much more consider snagging this Taste of Home deal. Pay only $9 for a 2-year Taste of Home subscription. You will be paying only $0.64 an issue!
This would make a great Christmas gift for anyone who loves to cook. I'm thinking about getting this magazine for my sister who just got married. She called me the other day and was telling me all about her cooking woes. Taste of Home is packed with lots of pictures and recipes and I know she couldn't go wrong with the recipes she would find in each issue.
This post may contain affiliate links, please see our
disclosure policy
for details.