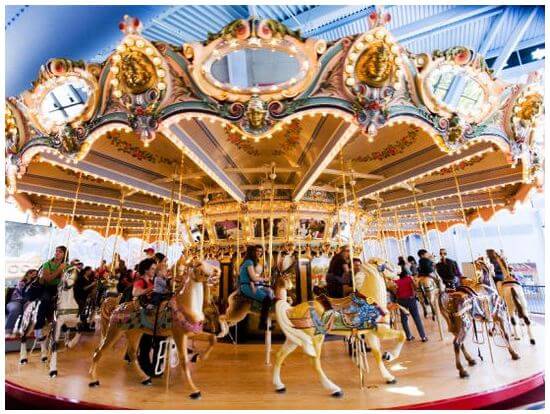 Readers local to Philadelphia, PA don't miss this Living Social deal. Get you admission tickets to the Please Touch Museum for $10.00. The regular price is $20.00 so this is a great moneysaving deal. I took my kids last summer and to say they LOVED this museum is an understatement. This is a must visit museum if you have kids and live within driving distance of Philly.
Once purchased these tickets are good through June 30, 2014 giving you plenty of time to use them. A visit to the Please Touch Museum is a perfect for a rainy day or anytime you want to get out of and do something fun with the kiddos.
Explore science and nature by racing sailboats in the currents of the River Adventures collection; or, head to Rainforest Rhythms and learn about global music by playing instruments. Delighted visitors praise the museum's innovative programs for creating learning opportunities for kids and grown-ups, alike.
Get your Please Touch Museum tickets here.