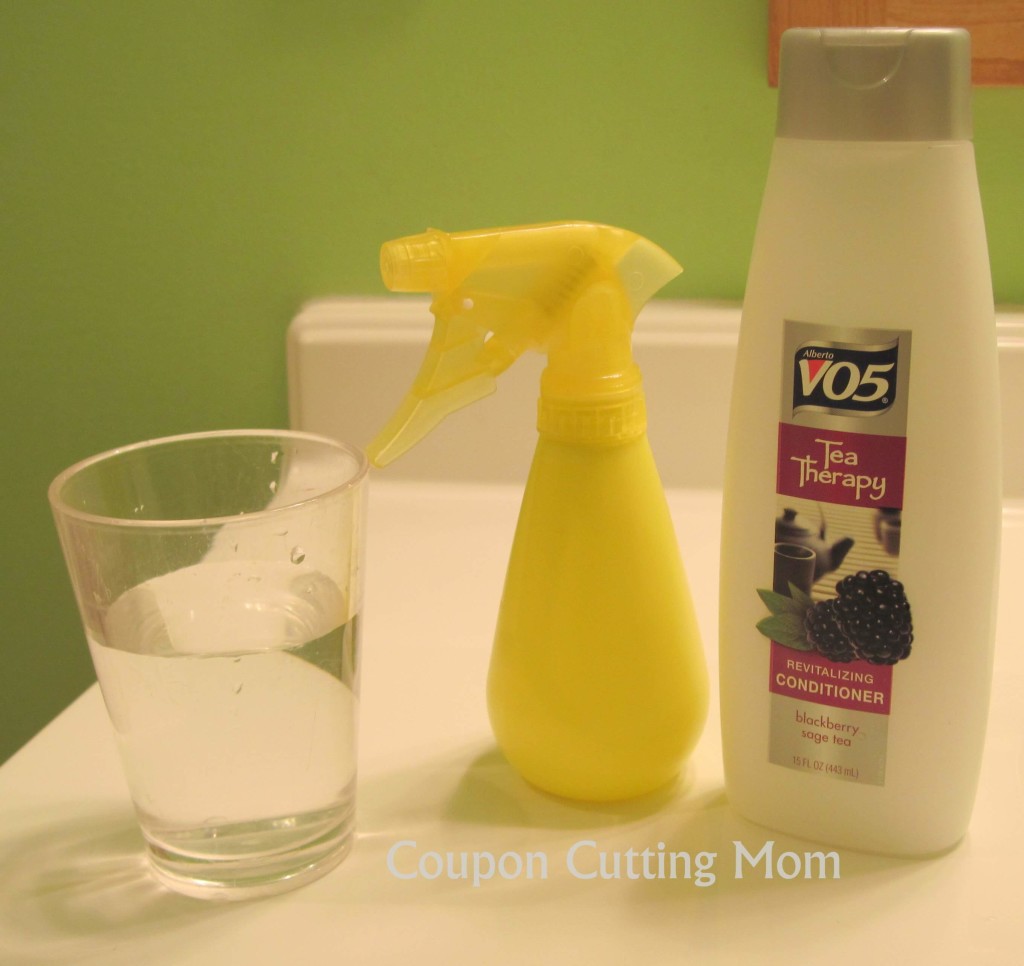 Welcome to Frugal Photo Friday!  This month, each Friday I will be participating in a Frugal Photo link up with Money Saving Mom. Each week you will find simple ways to save money. This week's themes are kids and bath & beauty.
I'm showing you how I make Hair Detangler as it falls into the kid category and also the bath & beauty category.
Having daughters with long hair means we have our share of tangled hair around here. I used to buy hair detangler at the store for around $2.00-3.00 a bottle. But when I found out how easy and inexpensive it was to make my own, my days of paying for detangler were over. I also love how great the homemade detangler makes the kids hair smell.  
How to make your own Hair Detangler
All you need is a spray bottle, hair conditioner, and water. Squirt approximately 1 tablespoon of conditioner into an 8 oz. spray bottle, fill with water and shake to mix up and viola your own hair detangler!
The amount it cost me to mix this detanger was $0.00, as I got the conditioner at the CVS for FREE and I can make many, many bottles of detangler with one bottle of conditioner. 
What make you own product did you make recently that saves you money? I would love to hear about it in the comments.